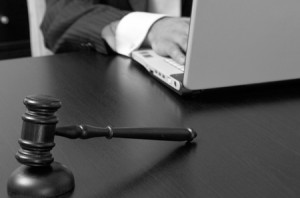 CERTIFIED COURT REPORTERS
Veteran Reporters' certified court reporters come to us with their military discipline and focus, in addition to being mission-driven, responsible and professional. Through our Department of Labor, Veteran Services approved apprenticeship program, our reporters are qualified in courtroom, deposition procedures, arbitrations, large conferences and meetings. In addition to the training and certifications, we have a comprehensive continuing education program guaranteeing our reporters are always current on the latest technologies offered by the firm.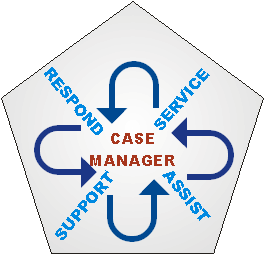 CERTIFIED COURT REPORTING CASE MANAGERS
Veteran Reporters' case managers serve as your single point of contact to handle all the details of your case. These highly-experienced case managers are trained to provide personalized service, have a thorough knowledge of the requirements of the case, and will make the best choices to accommodate your needs.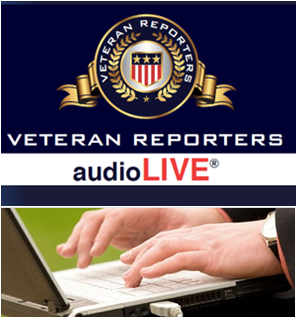 AudioLive© REALTIME SPECIALISTS
Veteran Reporters offers exclusive technology to our clients for realtime access to the ENTIRE record, not just a rough draft, with all media stored on a removable thumb drive accessible only by counsel. Veteran Reporters provides free training and technical support for any attorney scheduling AudioLive© realtime. In addition, because of our technology, AudioLive© is a fraction of the cost charged for traditional realtime.
With AudioLive© counsel have the ability to:
•Review and mark portions of testimony, which remain totally confidential
•Access to 100% of testimony rather than just a rough draft
•Organize marked testimony, enabling more accurate and faster notetaking than by handwriting
•Create and organize clips of annotations synchronized to the audio for future use
•Electronically transmitted to other counsel full recordings and/or synchronized clips
•Use different coding so that specific portions of the record may be found by searching coded text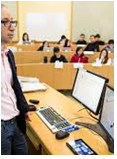 ADJUNCT PROFESSORS FOR COURT REPORTING AND LEGAL COURT REPORTING TRANSCRIPTION
In a partnership with Tidewater Community College, the Academy for Veteran Education and Training and Veteran Reporters, Inc. provide adjunct professors to teach the digital court reporting / information manager and legal transcription courses offered nationwide. The curriculum, written by Tonie M. Wallace, Founder and CEO of Veteran Reporters, Inc. and the Academy for Veteran Education and Training are the first and only courses offered nationwide in this sophisticated method and technology.

ROUGH DRAFT TRANSCRIPTS
Veteran Reporters, Inc. is experienced in preparation and delivery of rough drafts. These unedited copies of the transcripts are received shortly after testimony. When rough drafts are provided, counsel receives the unofficial, uncertified rough draft within hours of the testimony and the official, certified transcript is delivered the following day.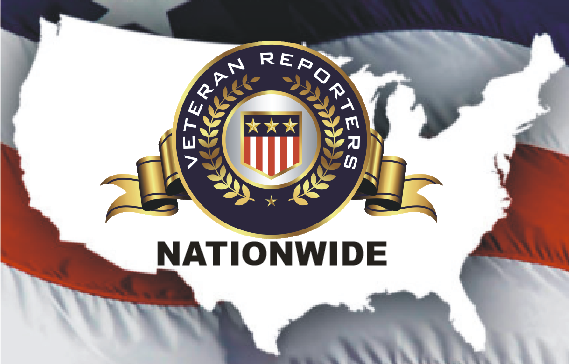 NATIONWIDE COVERAGE
Veteran Reporters handles your nationwide assignments in the same professional manner as your local assignment and guarantees timely transcript delivery. Schedule nationwide the same way you schedule locally and we will do the rest.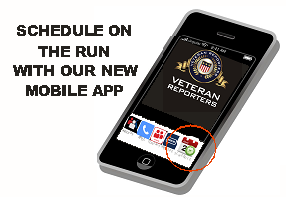 ON-LINE SCHEDULING
In need of a court reporter, videographer, interpreter, or conference room, there are four convenient scheduling options: online through our website, our user-friendly Android or iPhone Apps, email and if you prefer speaking with one of our calendar managers, you may call us directly on our toll-free number.
LAST MINUTE SCHEDULING
No is not an option at Veteran Reporters, so you may take comfort in knowing we will accommodate your last-minute needs.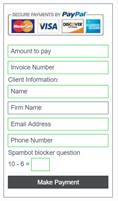 PAY INVOICES ONLINE
Pay your Veteran Reporters' Invoices online with a credit card or checking account via PayPal.
PayPal is trusted by millions of users around the world as a safe and secure means of transferring money.  To get started, click the "Pay Now" button.  If you do not have a PayPal account, you will be prompted to set one up on the following screens or you may make your one-time payment as a PayPal guest.